Otmuchów CASTLE, Otmuchów

Address:

4 Zamkowa St. Otmuchów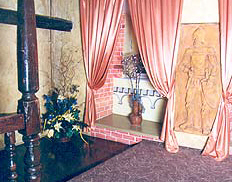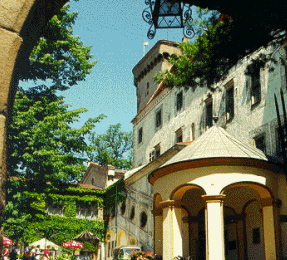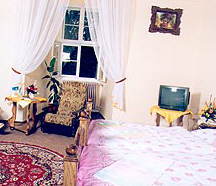 The 13th-century Castle situated on a hill surrounded by a park and defensive walls, preserving medieval dungeons, traps, a death cell and hidden chambers and passages. Otmuchów town is located near Nysa Klodzka, 100 km south of Wroclaw. Hotel is situated in the center of Otmuchów town and is surrounded by a beautiful park.
The Hotel offers 66 places in 2 double suites, 9 single, 19 double and 3 triple rooms. 6 double rooms allow an extra bed. Each room has a private bathroom with a shower, a phone, satellite TV and radio.
Hotel guests can use tennis court, gym hall, library, sport equipment rental, computer room, and not guarded parking.
Hotel invites all guests to the restaurant for 100 persons and to the bar with 40 places. Continental breakfast.
There are facilities for organizing symposiums, conferences and training courses in 2 two rooms (for 30 and 200 persons). Rooms are fully equipped with A/V equipment. Guests can hire computer room with 10 PC positions. Capacity: 230