Pultusk CASTLE Dom Polonii, Pułtusk

Address:

Pultusk-Zamek Pułtusk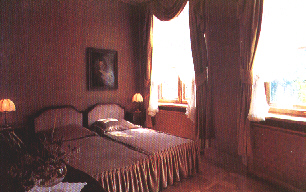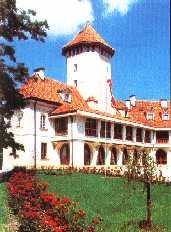 The Castle Dom Polonii, magnificent bishops castle, is situated in the south part of Pultusks market-place, the laongest in Poland (400 m), in beautiful park near to the Narew River, on the border of the Biala Forest. This mediaeval Castle was built in XIV century, but in the middle of XVI century was destroyed by Swedes. In 1989 it was renovated and now it is the Dom Polonii seat.The Castle is located only 60 km away from Warsaw.
The Hotel offers original Renaissance castle rooms as well as tourist class accommodation: 19 single, 23 double, 2 triple rooms and 8 apartments.
The hotel offers dancing facilities, concert hall, a fireplace room, a billiards room and an art gallery. It is a great venue for a wedding ceremony in the 15th Century Castle chapel. Tennis courts, a riverside recreation center, a yacht harbor, sauna, horseback riding, bonfire events.
The hotel complex houses three restaurants, a café, a restaurant bar, a night club.
The Hotels staff can organize professional congresses, symposiums, conferences, balls, diplomatic receptions, big occasion events, exhibitions and presentations. Capacity: 160