Radziejowice PALACE, Radziejowice

Address:

4 Sienkiewicza St Radziejowice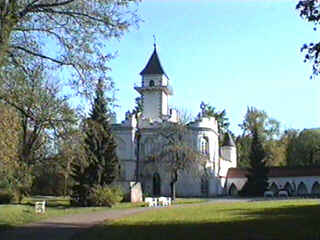 The Radziejowice Palace is situated 45 km south-west of Warsaw, next to the Warsaw– Katowice highway. The residencys history reaches back as long as 14th Century (wooden fortification). The brick one was built in 16th Century– now this part of Palace is known as the "Zameczek". The main part of buildings was erected in 1678– 84 for the Polish Primate (the head of the Roman Catholic church in Poland): Micha³ Radziejowski. Several Polish kings visited Radziejowice: Zygmunt III Waza, W³adys³aw IV and jan Kazimierz. Later Palace was restored and rebuilt on the initiative of Ossoliñscy Family. During 19th Century famous writer Henryk Sienkiewicz and painters Kossak and Che³moñski were the frequent guests here.
The Palace hotel offers single, double, triple rooms and apartments. Special apartments for bride and groom.
The hotel can arrange banquet or social party for example wedding party. They can provide any services needed, including the printing of the conference bulletins or any other materials.
In the hotel is restaurant. The menu can be individually set.
In the hotel are conference rooms. Hotel can set up and official or business meeting. Capacity: 70