Mierzęcin Palace, Mierzęcin Pałac

Address:

1 Mierzęcin Mierzęcin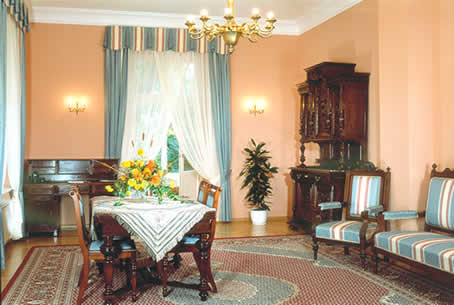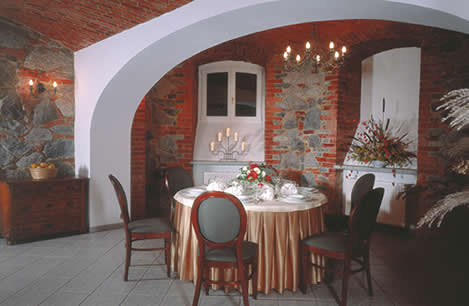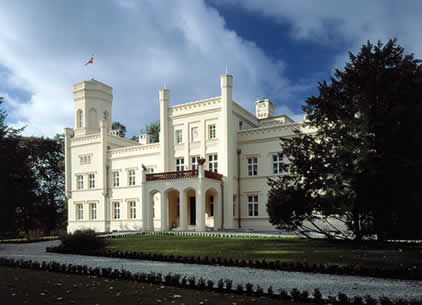 The Mierzecin Palace is located in the forests and on lakes, 50 km north-south of Gorzów Wielkopolski, next to the Nadnotecka Forest. Built in the second half of the 19th century in the Neo-Gothic style as a mansion for the von Waldow family, it is surrounded by a beautiful park with many monuments of nature. Presently it is used as a hotel and training center.
Spend wonderful time in luxuriously equipped rooms and suites. Each features a private bathroom, telephone, radio, satellite television and a fridge. We have 26 single and double rooms, including 6 suites and a room for a disabled person.
The basement restaurant serves excellent dishes of old Polish and European cuisine. They are the result of our endeavors to find an ideal taste to match the place where they are served. We are also open to all your suggestions and welcome your requests to prepare custom menus.
The rivers and streams lend themselves perfectly to canoeing trips. Anglers can fish in the nearby lake. Those who prefer a more active lifestyle can choose between the fitness room, cycling trips or strolls in the forest. Spend the evening by the fire or play the billiards in the lounge room. Have a great time in the ballroom, listen to the music or spend a pleasant evening in the garden.
There are 3 conference rooms in The Palace (one for 50 person and two for 20), which are equipped with LCD projector, overhead projector, computer, flipcharts, xerographic printer, fax.