Longer days, warmer temperatures and budding flowers are all classic signs of spring. This is also the best time to go birdwatching in Poland, as this is when many species migrate through the country. Spring migration typically starts in late March and lasts through May so this is the moment!
One of the best places in Poland for birdwatching is Biebrza National Park: Located in northeastern Poland, Biebrza National Park is one of the largest and most important wetland areas in Europe. It is home to over 250 species of birds, including the rare and endangered Aquatic Warbler.
Aquatic Warbler is a small, brownish bird with a global population of only a few thousand breeding pairs.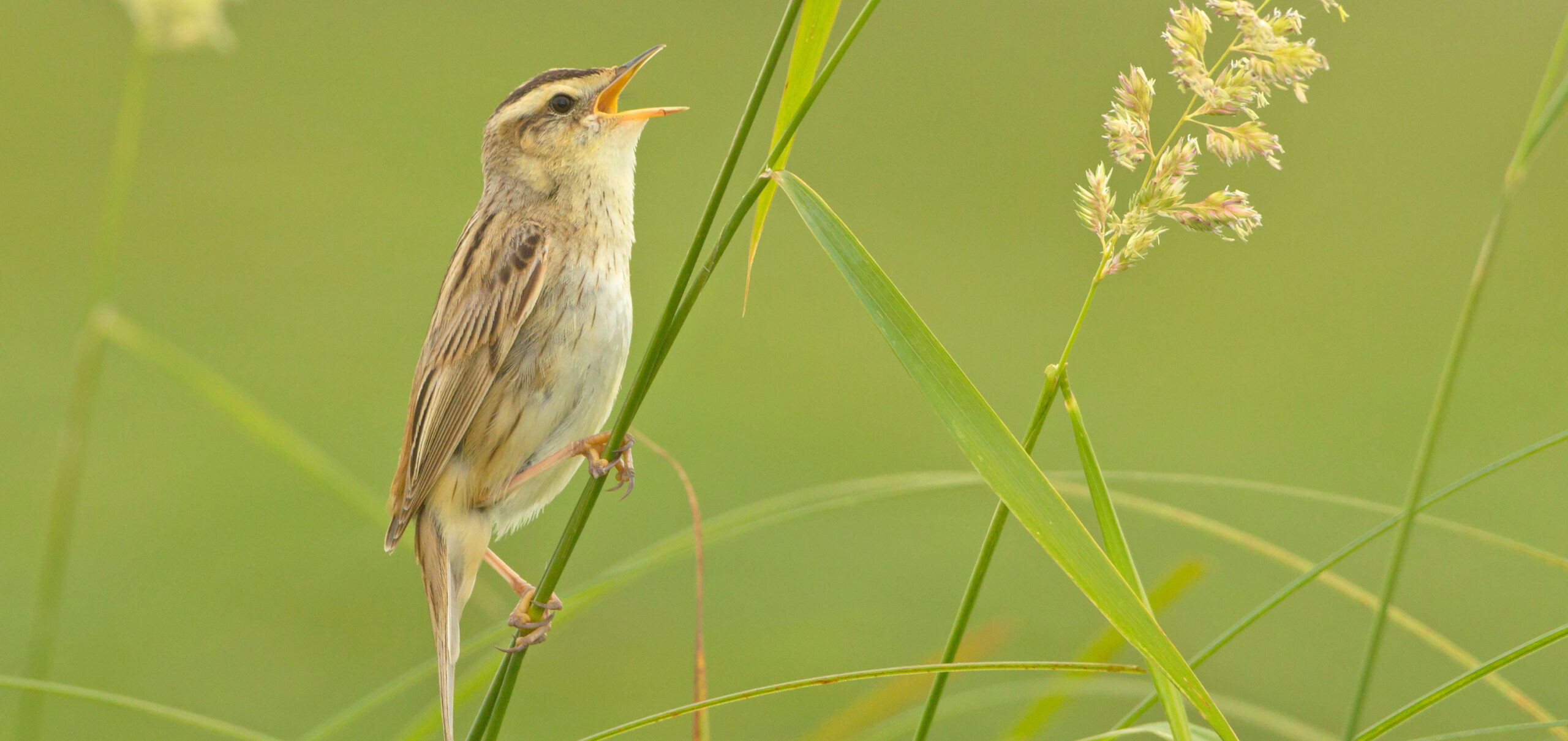 Here are some of the birds you may see in the park during this time of year:
– Great Snipe: This ground-nesting bird is one of the highlights of the park's birdwatching scene. It can be observed displaying and calling in the wet meadows and marshes during the spring breeding season.
– Eurasian Curlew: This long-billed wading bird is a common sight in the park's wetland habitats during the spring. It can often be seen probing the mud for invertebrates.
– Ruffs: These medium-sized wading birds are known for their elaborate breeding plumage and courtship displays. They can be seen in the park's wet meadows and marshes during the spring breeding season.
Biebrza National Park is one of the best places in Poland to spot the Bluethroat. The are also number of white storks and common cranes.
While you are in Biebrza National Park, you should definitely drive along so called "Carska Droga" which literally means Tsar Route. There is a big chance you will meet the largest animal in Biebrza Park. Elk, also known as moose can weigh up to 700 kg. Drive slowly!
Biebrza National Park is one of the few places in Poland where you can see European bison in the wild. These magnificent animals were once on the brink of extinction, but thanks to conservation efforts, their numbers have increased in recent years.
Another mammal that is common in the park is Gray Wolf. They are shy animals and are rarely seen during the day, but visitors can sometimes catch a glimpse of them in the early morning or late evening. It is much easier to hear them howling at night.
Biebrza National Park is part of our Norteastern Poland Experience Tour: https://www.intopoland.com/tours/featured-tours/northeastern-poland-experience.html