Last summer my little dream came true and we spend a few days in Muskau Bend Geopark. It doesn't belong to the most well known tourist attractions in Poland. It's located over 6 hours non stop drive from Warsaw. It's definitely better to get there from Wroclaw (2,5 hours drive) or Poznan (3 hours drive). So where is it? It's exactly on the border with Germany that is why it's often called trans-national park. Our aim was Muzakowski Park, byt completely by accident we discovered a real gem: geoturistic "Babina" trail, and today I would like to tell you more about this place.
How we found it? We stayed at the camping in Nowe Czaple and we were looking for a safe way to get by bike to Leknica and Muzakowski Park. Looking at the map we noticed a path leading through the post-mining area of former Babina mine. We had no expectations so we were nicely surprised😊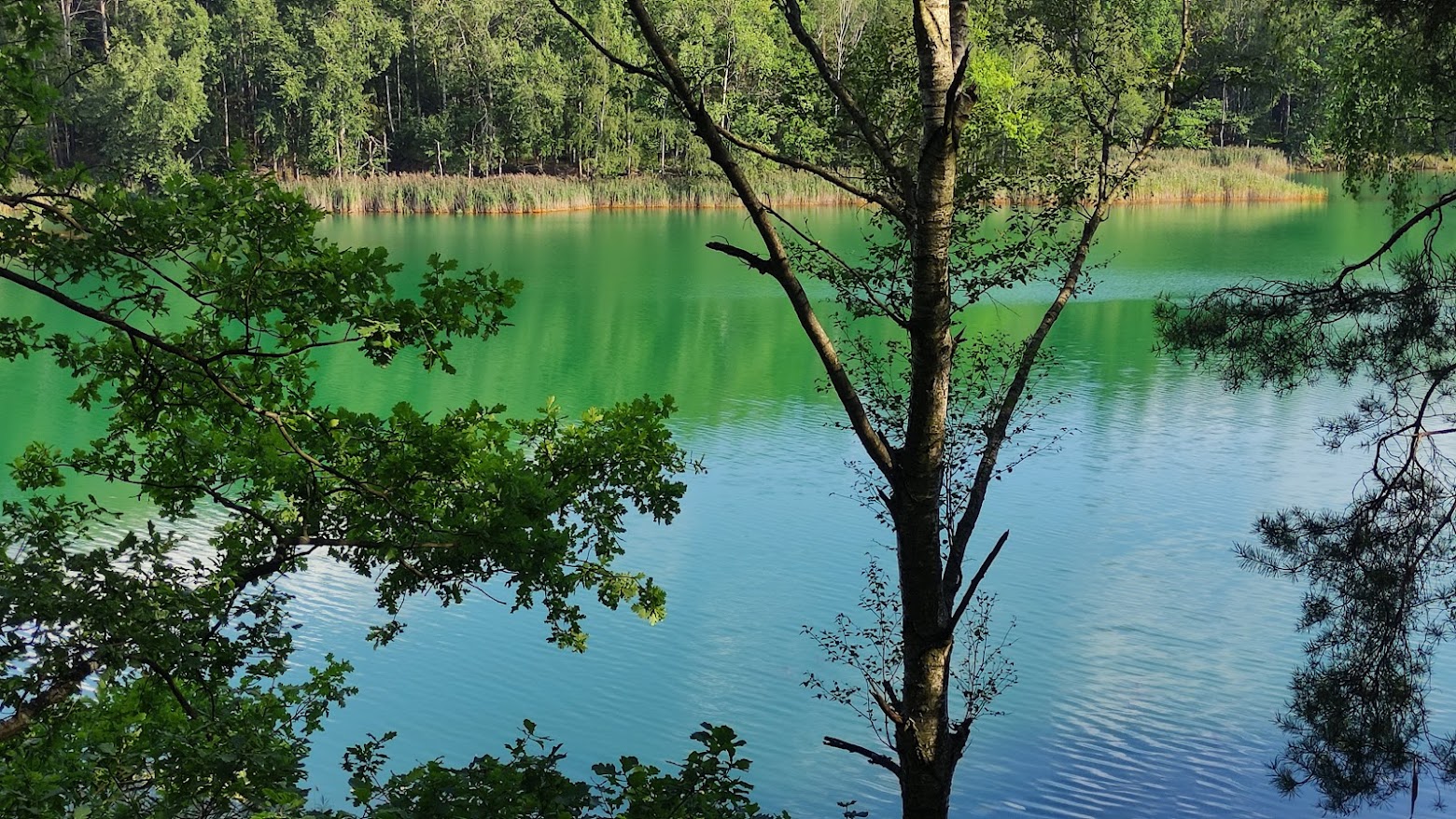 Just a few words about its history: landscape here was created by ancient glacial movements 340 000 years ago and then it was modified by modern mining exploitation at the the end of 19 and in 20 century. Not only brown coal but also ceramic clay was mined here. Babina mine was opened here in 1921 and existed until 1973. Nowadays this area is available for the visitors and the best option is to follow the 5km paved trail. Please keep in mind this is not a loop.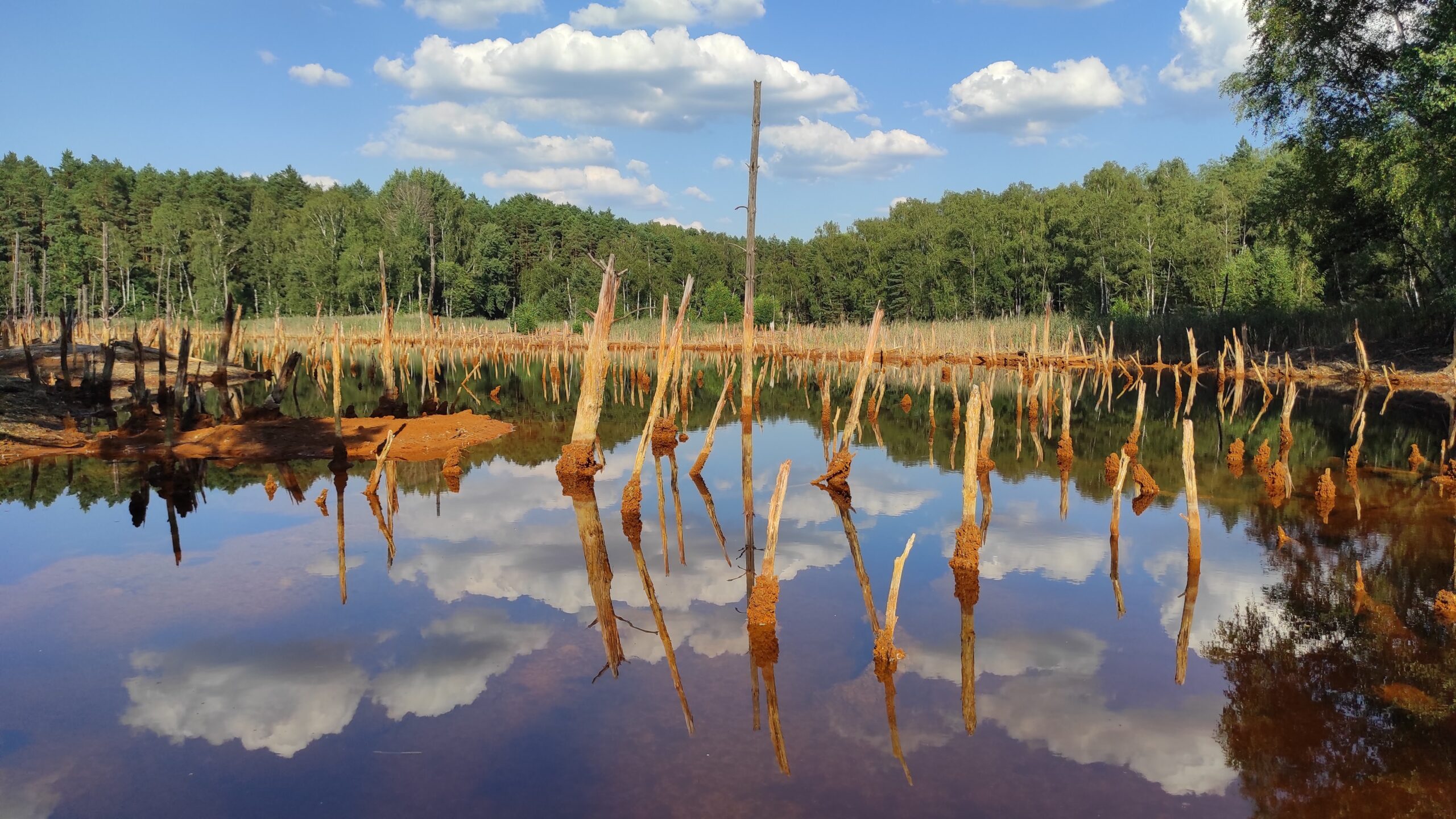 What to expect while going there? First of all – unique, colourful lakes, that are actually anthropogenic reservoirs created by flooding of mining pits. Colour of water can range from red and orange to green and turquoise. Unusual colours are caused by chemicals present in the ground such as iron, calcium or sulphur. Along the way you can also admire amazing erosion forms. One of the main attractions is 30m tall viewing tower from which you can see the unique post-mining landscape.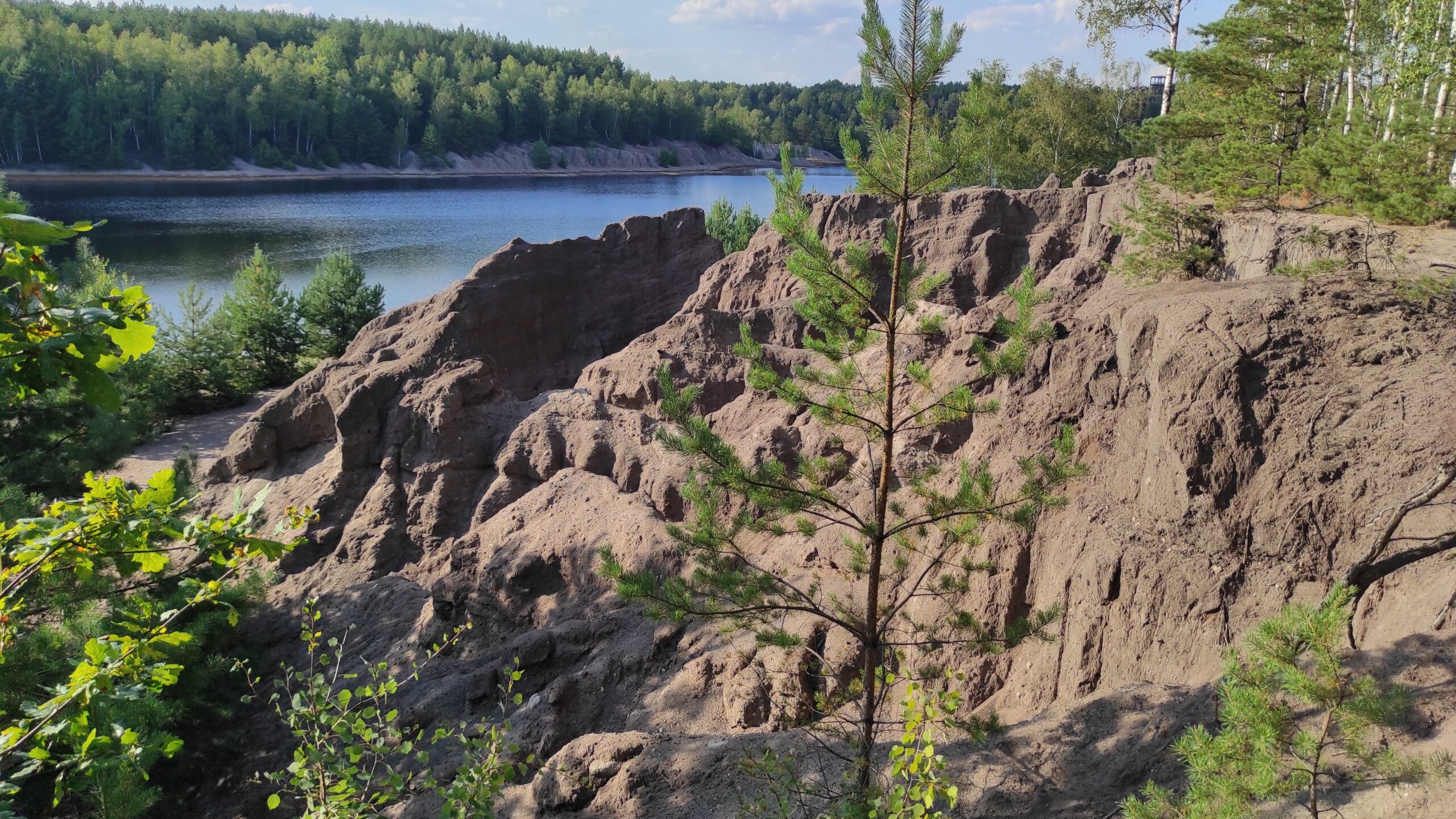 You can try to take a walk to explore Babina Mine Trail, but it's definitely better to do this route by bike (which took us nearly 2 hours). Entrance is free, no shops along the way so you better take at least a bottle of water for this trip.