CHRISTIAN PILGRIMAGE TOUR (8 DAYS)
The Catholic Church has played an important role throughout the history of Poland. On Christian Pilgrimage Tour you will visit the most important Catholic pilgrimage sites. In addition to significant churches in Warsaw and Krakow, you will also come to see the Fransiscan monastery founded by friar Maximilian Kolbe, the later martyr of Auschwitz. You will not miss Pope's John Paul II birth place in Wadowice, the oldest and biggest Polish Calvary in Kalwaria Zebrzydowska and Lagiewniki Sanctuary in Krakow. The highlight of the tour is a visit to the Jasna Gora Monastery in Czestochowa with the famous Black Madonna icon.
This is a private tour and it can be organized anytime you wish, all year round.
Day 1: Arrival to Warsaw
Transfer from the airport/railway station to your hotel. Accommodation and free evening.
Day 2: Warsaw
We will start the day from 3 hours Warsaw Sightseeing. You will visit the Old Town with St. John's Cathedral, the Royal Route, Lazienki Royal Park and the area of former Jewish Ghetto. Tour program includes not only the most recognizable monuments and places, but also the Church of St. Stanislaw Kostka where blessed Father Jerzy Popieluszko is buried. Popieluszko is known as a martyr of freedom and he was murdered by agents of SB (communist Security Service) in 1984. Free afternoon in Warsaw.
Day 3: Niepokalanow – Wloclawek – Torun
You will be collected from your hotel pretty early in the morning so that you can visit all the places with no hurry. Our first stop will be Niepokalanow Monastery in Teresin. It's also known as the City of the Immaculate and it was founded in 1927 by Franciscan Friar Maximilian Kolbe. Later he was murdered by the Nazis at Auschwitz and canonized as a saint by John Paul II. After a short stop in the monastery we will head for Wloclawek to visit the monument standing in the place where the body of Father Popieluszko was retrieved from the Wloclawek reservoir. It's only 1 hour drive to get to Torun from Wloclawek and this is where you will spend the rest of the afternoon. Torun is famous for its medieval old town which was inscribed on the UNESCO list in 1997. Return to Warsaw for overnight.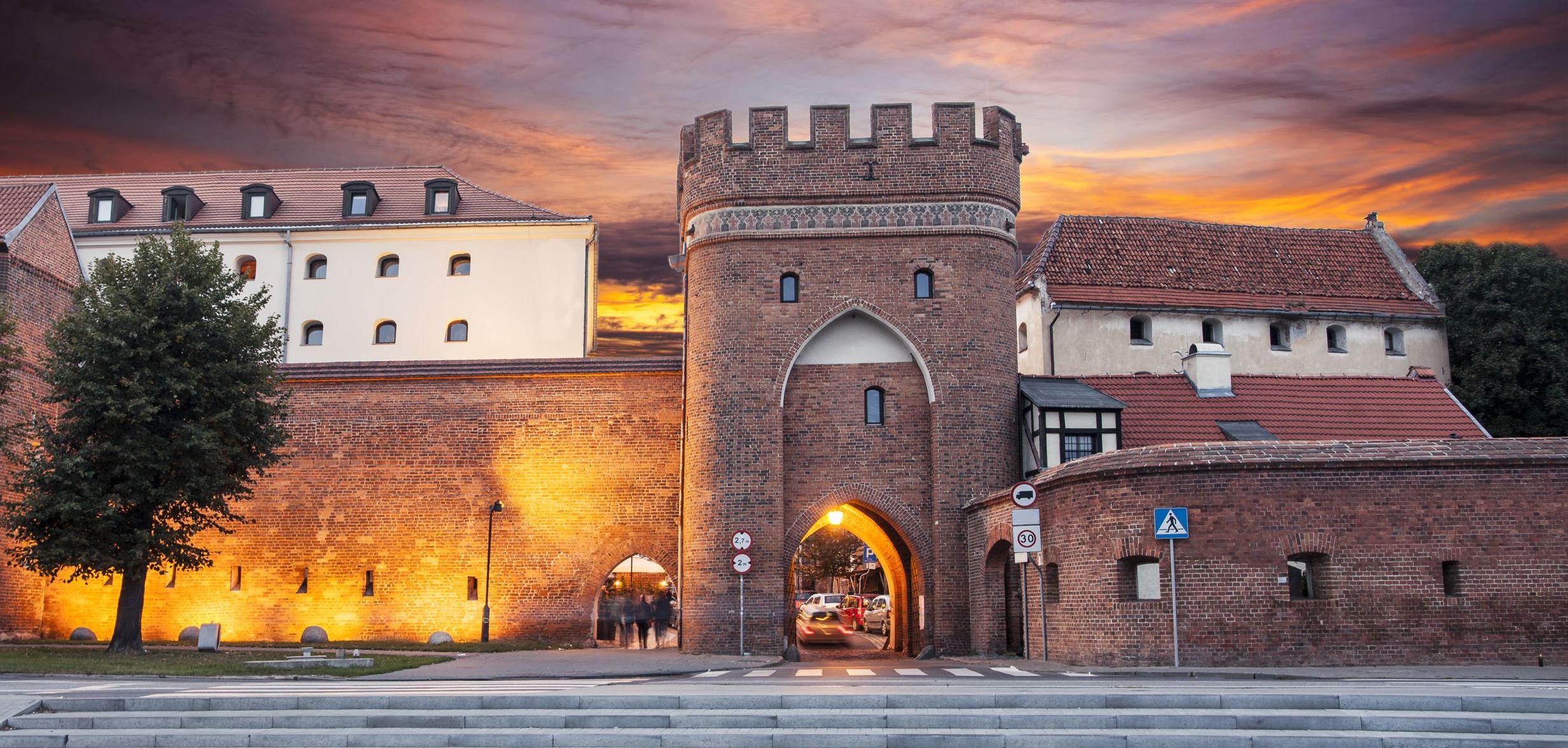 Day 4: Czestochowa
After breakfast we will start our journey to the south of Poland. The highlight of the day will be the Jasna Gora Monastery where the Holy Icon of the Black Madonna is held. This Miraculous painting of Our Lady is the most precious treasure of the Jasna Gora Shrine. This is also the most important Catholic pilgrimage site in Poland and third-largest in the world. You will spend there 1,5 hours with local monk guide and then you will continue your journey to Krakow for overnight.
Day 5: Wadowice – Kalwaria Zebrzydowska – Lagiewniki & Krakow
In the morning you will meet your guide at the hotel and you will start a half day tour of places connected with life of Pope John Paul II. We will start from Wadowice where he was born and where he spent his childhood. There will be a chance to taste famous papal cream cake, which was said to be a favorite of Pope John Paul II. Then we will continue to Kalwaria Zebrzydowska where Poland's first Calvary sanctuary is located. Young Karol Wojtyla was brought here by his father after his mother death and since then he was a frequent guest in Kalwaria. On the way back to Krakow we will pay a visit to the Basilica of Divine Mercy in Lagiewniki where Saint Faustina spent most of her life and where she is also buried.
Day 6: Auschwitz Concentration Camp
Our destination today is Auschwitz Birkenau Nazi Concentration Camp. It was established by order of Heinrich Himmler on the outskirts of the town Oswiecim in 1940. Between 1,3 and 1,5 million people were murdered there and one of them was Maximilian Kolbe who gave his life for another prisoner. His heroic martyrdom went echoing through the camp and was the authentic act of love. You will have a chance to visit infamous Block 11 where friar Kolbe was tortured and finally killed after 2 weeks of starvations. Auschwitz Sightseeing includes also a short stop in Birkenau. Return to Krakow for overnight.
Day 7: Wieliczka Salt Mine & Lipnica Murowana
Morning drive to Lipnica Murowana to visit St. Leonard's Church. It's one of the monuments on the Trail of Wooden Architecture in Little Poland that was inscribed on the UNESCO list. Wooden church in Lipnica Murowana is a beautiful example of surviving Gothic sacral architecture. Our next stop will be Wieliczka Salt Mine which is one of Poland's major tourist attractions. Legend says that when Blessed Kinga (daughter of Hungarian king) married Polish king, she wanted to give her husband a special gift. She dropped her engagement ring to the Maramures mine before going to Poland and it traveled miraculously together with salt deposits to Wieliczka where it was rediscovered. You will spend 2,5 hours in Wieliczka undergrounds and return to Krakow in the late afternoon.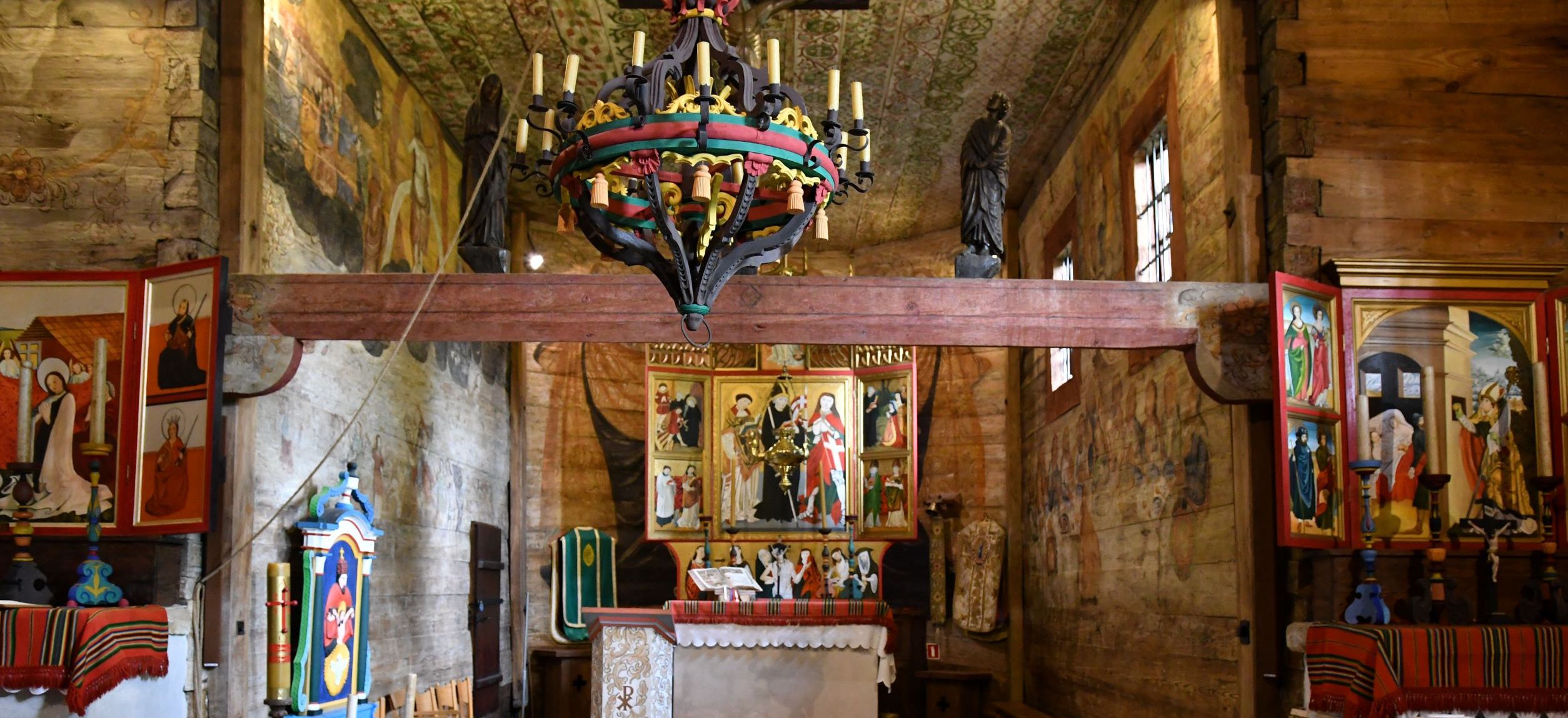 Day 8: Departure from Krakow
Breakfast and transfer to the airport/railway station.