WARSAW AND KRAKOW (7 DAYS)
First time in Poland? This classic and affordable tour is designed for you. In 7 days you will visit the biggest highlights of Poland: Warsaw – the capital, fabulous Wieliczka Salt Mine, magic Krakow and of course Auschwitz which has grown to be a global symbol. We included also one day trip to Zakopane, mountain resort situated at the foot of the magnificent Tatra Mountains. The suggested itinerary of our Warsaw and Krakow Tour can be adjusted to your requirements.
This is a private tour and it can be organized anytime you wish, all year round.
Day 1: Arrival to Warsaw
Transfer from the airport/railway station to your hotel. Accommodation and free evening.
Overnight in Warsaw
Day 2: Warsaw
This is the day for exploring Warsaw. You choose what time you want your tour to start. Sightseeing usually takes 3 hours but on request it may be extended. It includes all the best of Warsaw. You will see the Old Town with the Royal Castle and characteristic Sigismund's Column. Don't forget to take a picture of mermaid standing on the market square. Armed with a sword and shield is the symbol of Warsaw. Then via Royal Route you will go to the Lazienki Garden, one of the most charming places in the capital. While you are in Warsaw it's impossible to miss the Palace of Culture, a gift from Stalin to the Polish nation. It's visible from almost any location in Warsaw and is a good orientation point. Your next stop will be former Jewish Ghetto with a Monument to the Ghetto Heroes and Umschlag Platz. Warsaw is said to be the city of contrasts and one can observe it even during a short trip. Overnight in Warsaw.

Day 3: Jasna Gora Monastery – Krakow
Just after breakfast our driver will pick you up from your hotel and take directly to Czestochowa. This is where Jasna Gora Monastery, the most famous shrine in Poland is located. It contains miraculous icon of Our Lady of Czestochowa and is the third largest Catholic pilgrimage site in the world after Rome and Lourdes. Jasna Gora sightseeing lasts ca. 1,5 hours. Then you will continue your journey to the South. You will reach Krakow after ca. 2,5 hours and here you will spend next four nights. The driver will drop you off at your hotel. Overnight in Krakow
Day 4: Krakow & Chopin Concert
You will start the day from gently walk through the charming streets of Krakow's Old Town. This will be the great opportunity to see major highlights such as renaissance Cloth Hall (Sukiennice) where you can buy some souvenirs, St. Mary's Church with its magnificent Gothic altar made by Wit Stwosz or impressive Barbican. You will listen to the bugle call and walk around the beautifull market square. Then you will head for Collegium Maius, the oldest building of the Jagiellonian University which is a gem of 15th century Gothic architecture. Finally you will reach the Wawel Hill where the magnificent castle raises. In the evening we will invite you for a Chopin Piano Concert & a glass of wine. Overnight in Krakow.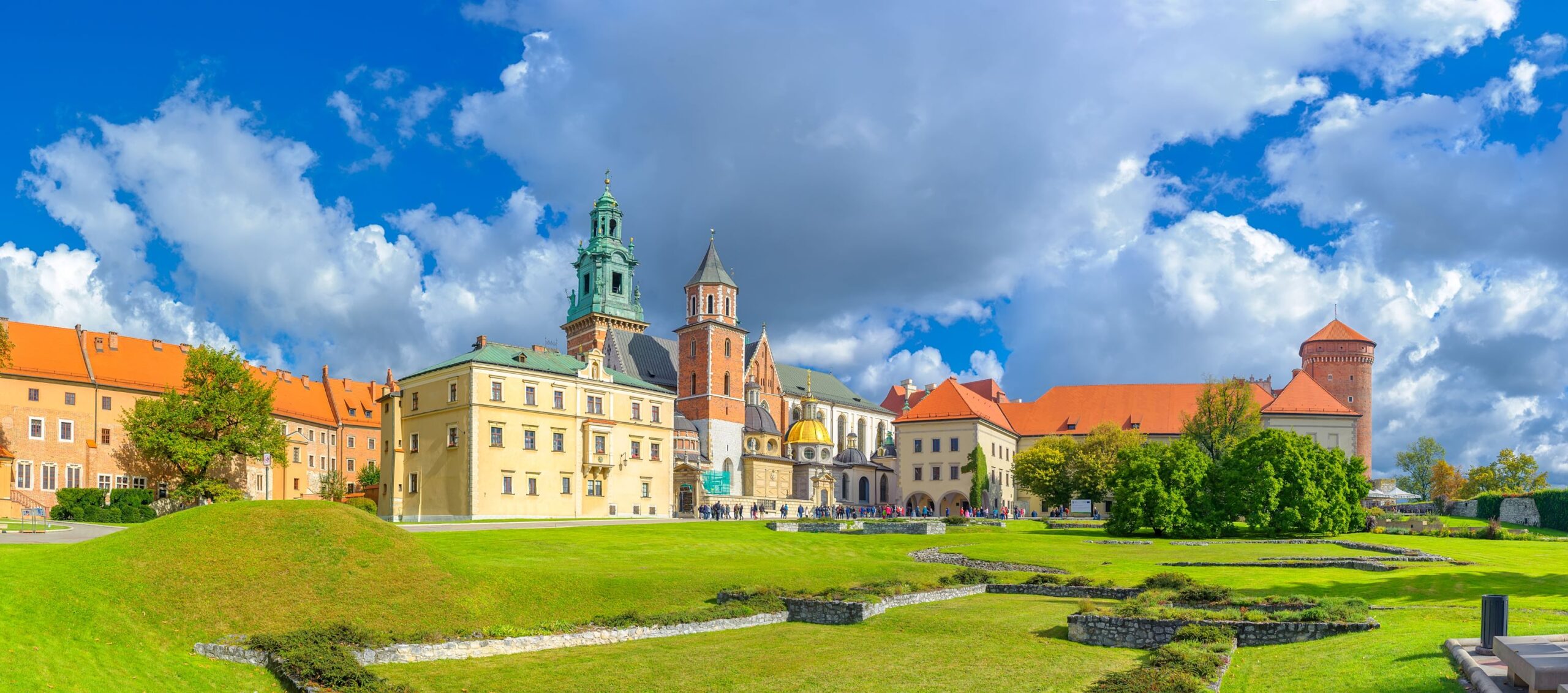 Day 5: Auschwitz Concentration Camp – Wieliczka Salt Mine
There are a lot of interesting places to visit in Krakow surroundings but two of them are especially important and world wide known. You will start from visiting Auschwitz which has become a symbol of terror and the horrors of the Holocaust. This is where in 1940 the Nazis established concentration camp. They used to murder people in the industrialized manner. Auschwitz is sometimes described as the saddest place on earth. Not only you will visit Auschwitz but also Birkenau. Afterwards you will head for Wieliczka which is famous for its salt mine. In 1978 it was inscribed on the UNESCO list and it remains one of the top tourist destinations in Poland.
Day 6: Zakopane & Gubalowka Mountain
Today you will head South to winter capital of Poland.
Zakopane is located 100 km from Krakow and it's a great place for a whole day trip. We will start from horse carriage ride in Chocholowska Valley, situated at the heart of Tatra Mountains. Then you will meet your guide and stroll along Krupowki, probably the most popular promenade in Poland and then take a cable car to Gubalowka Mountain where the breathtaking view stretches on the Tatra Mountains.
Zakopane is a place where highlanders folklore is especially vivid. You can distinguish it in local architecture, craftmanship and music. You will also have a great opportunity to taste traditional highlanders cuisine.
Return to Krakow for overnight.
Day 7:Departure from Krakow
Breakfast and transfer to the airport/railway station.
Accommodation at centraly located 3 stars hotels (6 nights)
6 breakfasts
1 airport pick up from Warsaw Chopin Airport
Transportation with a car (usually minivan)
Experienced private drivers
Private local guide in Warsaw (3 hours)
Local guide in Jasna Gora Monastery (ca. 1,5 hours)
Tickets for Chopin Concert
Auschwitz & Wieliczka Group Tour
Tickets for a guided tour in Auschwitz Birkenau (3,5 hours)
Tickets for a guided tour in Wieliczka Salt Mine (2,5 hours)
Private local guide in Krakow (3 hours)
Private local driver/guide during Zakopane Tour
Cable car to Gubalowka Mountain
Horse carriage ride in Chocholowska Valley
Entrance fee to Tatra National Park
Transfer from your hotel to Krakow Airport on the last day
Parking fees
Road fees
VAT (tax)