CIRCLE TOUR OF POLAND 2022 (12 DAYS)
If you plan to spend a little bit more time in Poland and want to take a comprehensive tour that will give you an insight into Polish history, culture and nature, our Circle Tour of Poland is the ideal choice for you. In 12 days you will travel the country all-round and will visit all major cities and most of the highlights and must-see places. The tour can start at any requested place and can be made longer and include even more fascinating sites if only your time allows.
This is a private tour and it can be organized anytime you wish, all year round.
Day 1: Warsaw
Transfer from the airport/railway station to your hotel. Accommodation and free evening.
Day 2: Warsaw
This morning enjoy a city tour of Warsaw which is the biggest Polish city and the capital of Poland. The city of contrasts where history blends with modernity. Sightseeing includes such highlights as the Palace of Culture, the Royal Route and Lazienki Garden. You will pay a visit to former Jewish ghetto and have the opportunity to see the Umschlagplatz. You won't miss the Old Town with characteristic Sigismund's column and the Royal Castle. Listen to the legend of the Warsaw mermaid and take a picture of Chopin's Monument. Evening in Warsaw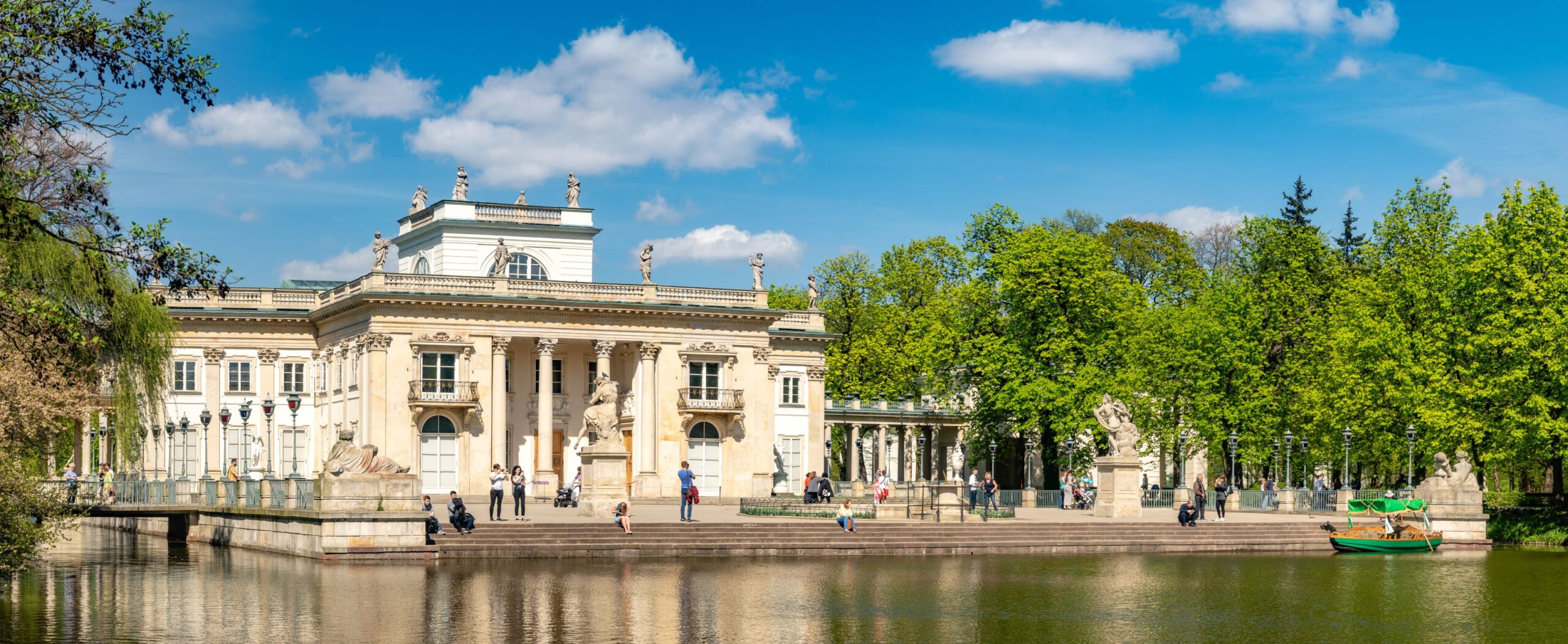 Day 3: Wolf's Lair & journey to Gdansk
Our driver will pick you up from your hotel this morning and take you for a journey north to Mazury region. It was here, in the middle of the woods of the "Land of Thousand Lakes", where Hitler chose for his headquarters. He spent here over 800 days during World War 2 and escaped the failed assassination attempt on his life in 1944. After a guided walk and exploration of Wolf's Lair, you will continue your journey to Gdansk. Dinner and overnight in Gdansk.
Day 4: Tricity (Gdansk – Gdynia – Sopot)
The area called Tricity consists of Gdansk, Gdynia and Sopot. The cities significantly differ from each other. Gdansk is famous for its architecture and monuments while Sopot, well known spa resort enchants with the atmosphere of relaxation and rest. Gdynia is the most modern city and in its harbour you will find "Dar Pomorza", the beautiful tall ship. You will not miss the Oliwa cathedral where you will listen to an amazing, 20 minutes organ concert. Return to Gdansk for dinner and overnight.
Day 5: Gdansk
Enjoy a full day at leisure in Gdansk. Time to explore shops and galleries or simply relax at a café. Overnight in Gdansk.
Day 6: Malbork Castle & Gdansk
Morning drive through the picturesque Pomerania region to the magnificent Malbork Castle (germ. Marienburg). It was erected by Teutonic Knights in the Middle Ages and remains world's largest Gothic fortress built of bricks. The castle is well restored and its splendid interiors contain interesting exhibitions and marvelous collection of amber. After 2 hours sightseeing you will continue your journey to the south until you finally reach Poznan. Accommodation at requested hotel. Dinner in local restaurant.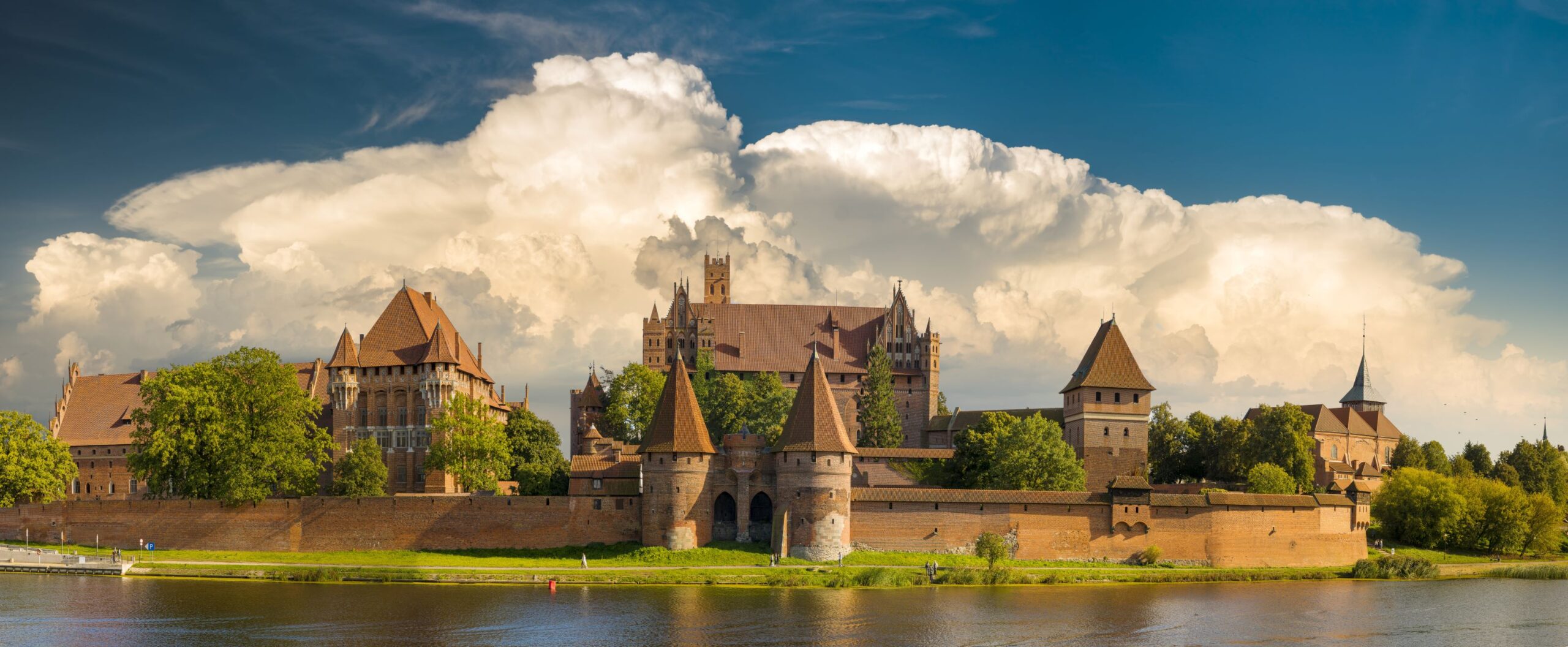 Day 7: Poznan
With over a thousand years of history Poznan is one of the oldest Polish cities. Take a walk around the Old Town and see the 13th century town hall with the famous billy-goat clock. On the Market Square you will find the pillory that was used to punish people for minor offences. They were tied to it and publicly whipped. Following lunch you will take a train to Wroclaw, the capital of Lower Silesia region. Our driver will pick you up from the railway station and drive to your hotel. Dinner and overnight in Wroclaw.
Day 8: Wroclaw
A half day sightseeing of Wroclaw, the city of 12 islands and 112 bridges. Walk through a historic center with the local guide and listen to the stories about the city. Visit the beautiful Aula Leopoldina, mysterious Ostrow Tumski Island and see the magnificent Town Hall. Stroll around the Old Town admiring Renaissance and Baroque tenement houses. Optional visit to the Centennial Hall, the UNESCO Heritage Site. Free afternoon. Evening in Wroclaw.

Day 9: Auschwitz & journey to Krakow
Meet your driver at hotel's lobby and travel east to Krakow. On the way you will make a stop at Auschwitz to visit the Nazi Concentration Camp. Around 1,5 million people were murdered there during the Second World War and that is why it needs to be preserved for future generations as a reminder of inhumanity and warning. Guided tour lasts ca. 3,5 hours and includes also sightseeing of Auschwitz II Birkenau. After a lunch break you will continue your journey and reach Krakow by early evening. This will be the place where you will spend next three nights. Dinner in a local restaurant.
Day 10: Krakow & Chopin piano concert
The day is reserved for Krakow sightseeing. You will walk along beautiful Kanonicza and Grodzka streets, enjoy the ambience of the Main Market Square and listen to the buggle call from the tower of St. Mary's Church. Pay a visit to the Wawel Hill and see the Cathedral where the Kings of Poland were buried. After a lunch break we recommend a trip to Kazimierz, the old Jewish quarter. It's an extraordinary place with plenty of cafes, restaurants and clubs. Feel the magic atmosphere and explore the nooks of Kazimierz district. In the evening we will invite you for Chopin piano concert.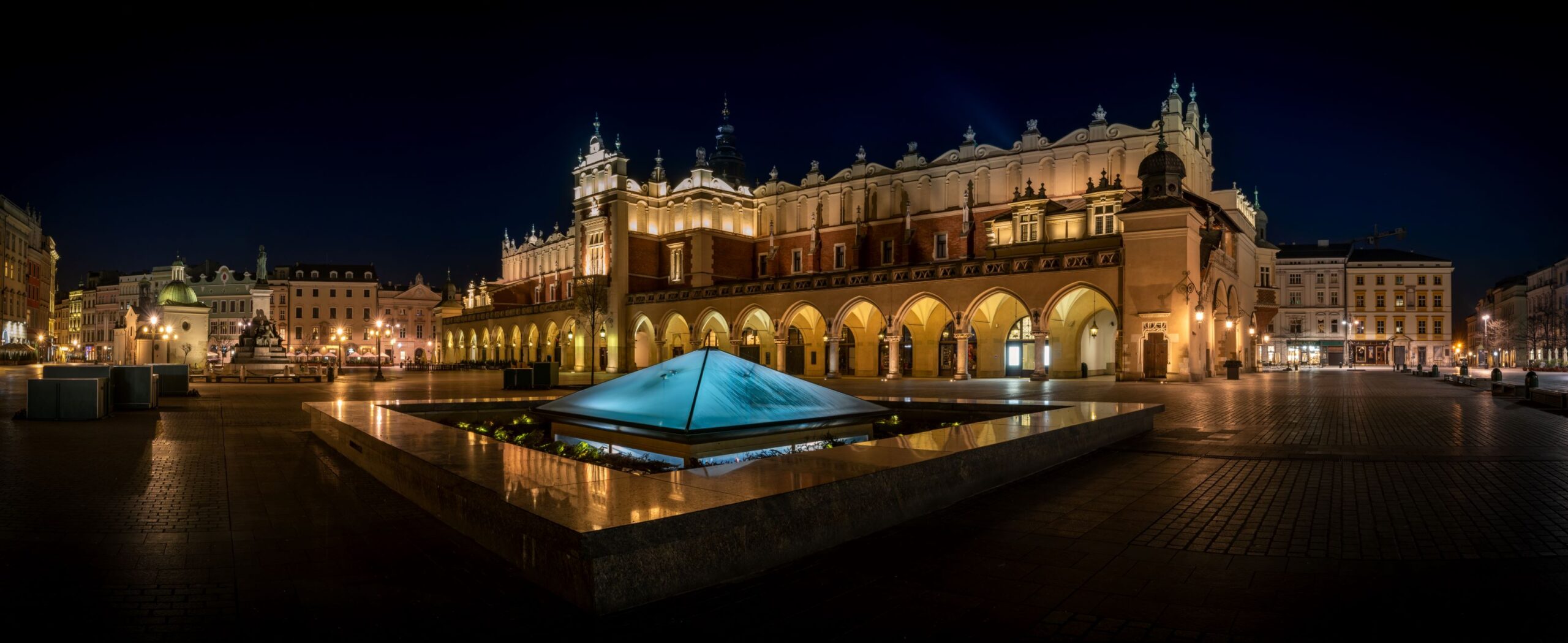 Day 11: Jasna Gora Monastery – Wieliczka
Start the day by traveling north into Czestochowa where you will have the opportunity to see the miraculous icon of the Black Madonna. Follow your guide to visit the fortified Jasna Gora Monastery. Since the 14th century it has been protected by Pauline monks. Afterwards you will head for Wieliczka to explore the medieval salt mine. Established in the 13th century nowadays it attracts over 1,2 million people each year. One of the greatest tourist attractions in Poland. Return to Krakow for dinner and overnight.
Day 12: Departure from Krakow
Breakfast and transfer to the airport/railway station.
Accommodation at centraly located 3 stars hotels (11 nights)
11 breakfasts
1 airport pick-up from Warsaw Chopin Airport
Transportation with a car (usually minivan)
Experienced private drivers
Local private guide in Warsaw (3 hours)
Local private guide in Wolf's Lair (1,5 hours)
Local private guide in Gdansk – Gdynia – Sopot (5-6 hours)
Local private guide in Malbork Castle (2 hours)
Local private guide in Poznan (3 hours)
Local private guide in Wroclaw (3 hours)
Tickets for a guided tour in Auschwitz-Birkenau
Local private guide in Krakow (3 hours)
Local guide in Jasna Gora Monastery (1,5 hours)
Tickets for a guided tour in WieliczkaSalt Mine (2,5 hours)
Tickets for Chopin Piano Concert
Entrance fee to Wolf's Lair
Entrance fee to St. Mary's Basilica in Gdansk
Entrance fee to the wooden pier in Sopot
Tickets for organ concert in Oliwa Cathedral
Entrance fee to Malbork Castle
Entrance fee to Wieliczka Salt Mine
1 transfer to Krakow Balice Airport on the last day
All parking fees
VAT (tax)